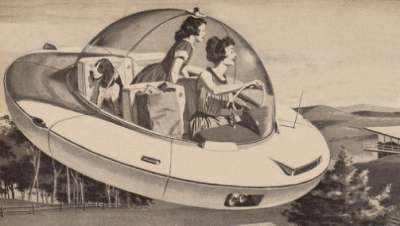 Three speculative novels you might enjoy.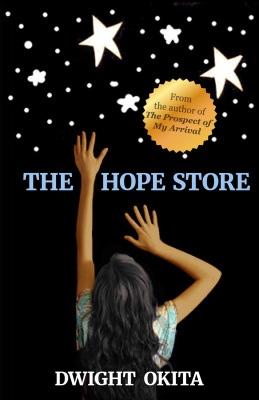 THE HOPE STORE
(Okita's second novel) was long-listed for the Santa Fe Writers Project Awards. Among the top 70 entries out of 1,000 books. Okita was named an "Author to Watch" by Best Indie Book Awards for the same book.  *Dwight is working on recording an audiobook of this in his voice!  Author Neil Gaiman listened to the opening clip and wrote, "You're a good reader."
"Local author Dwight Okita imagines a slightly altered reality where a Hope Store—part medical clinic, part relaxation studio—is open in Andersonville....The Hope Store is a deceptively simple, engrossing read."   -- Windy City Times, Liz Baudler
"Okita is an artist. His book is filled with tiny touches:  little stars, beautiful chapter headings -- that add to the reader's enjoyment. Reading an Okita book is an experience....The characters themselves spring to life in this very exciting story.  Jada, Luke, and Kazu are living, breathing people. They take you by the hand and pull you into their tiny, hopeful world."   -- Girl Who Reads blog, Alison Deluca
"Set in a Chicago of the future, the story opens with Jada Upshaw, an amazing, multi-dimensional character….I highly recommend The Hope Store. I found it cerebral, sexy, and thought-provoking, as all Okita's work is."   -- Best in Fantasy blog, Connie J Jasperson
THE PROSPECT OF MY ARRIVAL
(Okita's first novel) was a Top 3 Finalist in the Amazon Breakthrough Novel Awards out of 5,000 books from around the world.  As a result, Affirmative Entertainment chose to represent it and shops this book to studios as a possible movie project. 

"Memorable characters, big ideas, science, spirituality, sensuality, and a story with dazzling twists and turns, The Prospect of My Arrival is simply a joy to read."   -- Amazon Customer Review


"In the fascinating and engaging near-future world of this novel, scientist Trish Mesmer is pioneering a project that will allow recently-conceived fetuses to experience the real world and decide if they want to be born...Prospect's strong, innocent voice carries the novel as it ranges from touching to satirical in its exploration of the nature of humanity."   -- Publishers Weekly
"One of my favorite reads of 2011: Dwight Okita's strange and wonderful The Prospect of My Arrival. I loved this book. The premise is genius, and the beautiful writing totally delivered the goods…This book is quirky and delicious. Like ice cream with bacon. But it's also profoundly uncomfortable in places. "   -- Joni Rodgers, New York Times bestselling author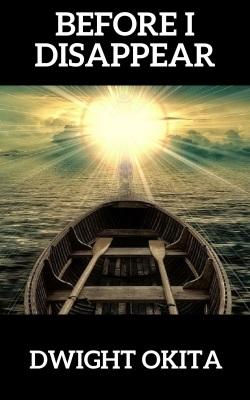 BEFORE I DISAPPEAR (Okita's third novel) will be available in 2020, after Hope Store audiobook is launched.
Like the author's first two novels which might be considered sci-fi, this book is also speculative fiction.  This book is a departure as it is less science-based and more magic-realist.
SYNOPSIS
Three years ago columnist, Frank Ikura, lost his partner to gun violence. His grieving process has been glacial; his friends are worried. When a stranger contacts Frank claiming to be his reincarnated lover Adam -- he must decide if he is a believer or not. Alleged Adam warns Frank that his soul is vulnerable to a hostile takeover and that he must take action. Meanwhile at work, Frank's editor complains that his weekly columns need more grit. Frank he sets out to snag an interview with Trudy Less, the new voice of the American gun lobby.
When Adam fails to convince Frank that he is his lover reincarnated, he pulls out the stops and allows Frank entree to The Continuum...an otherworldly place that's a cross between Purgatory and Club Med. There he encounters a "traveler" named Bianca Novak who wants something precious that only Frank Ikura can give her. Frank must decide once and for all if he is committed to life on earth -- or if he is ready to disappear.
A journey into the infrastructure of reincarnation, the ways we disappear, and the magic of being fully present.
Okita's acclaimed book of poems
explores the mysteries of a bowling alley.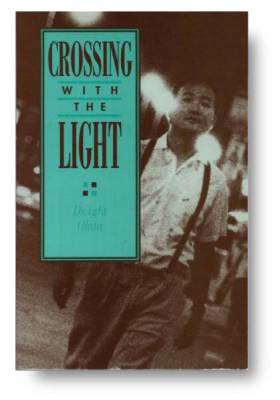 CROSSING WITH THE LIGHT 
was nominated for Best Asian American Literature Book by the Association for Asian Amerian Studies in 1993.
"Dwight Okita is one of Chicago's great secrets.  Crossing with the Light is proof that intelligent, creative, sensitive individuals are alive in our midst."  -- Li-Young Lee, author of The Undressing


"In the curriculum of our human experience, Dwight Okita is indeed a poet-professor, as we see in the very first poem of this compelling collection."  -- John Frederick Nims, former editor of POETRY magazine
This is Okita's only poetry collection.  "In Response to Executive Order 9066," has been widely reprinted, and continues to be reprinted, in textbooks and anthologies. It is one of the most published poems about the Japanese American internment camps. 
"Notes for a Poem About Being Asian American" was written on the fly because Okita was slated to be part of a theatrical presentation for Asian American Heritage Month. The poem went on to be published in The Norton Introduction to Literature.

Some other titles in the book:  "Where the Boys Were," "Mysteries of a Bowling Alley," and "Poem for the Unnamed."